Greenville Kids Martial Arts Classes
Beginner Kids Martial Arts Classes Enrolling In May
Fearless Fighting's Kids Martial Arts Program is an excellent choice for giving your child a strong start on life. Whether your concerns lie with the early demands and concerns of pre-school, or the growing independence and increase in your child's daily activities, these early years are vital in developing the habits that will lead them to a healthier and happier filled with confidence.
Our classes are fast-paced, fun-filled, educational and motivational. Kids love Martial Arts and parents love watching their kids learn and grow in a positive, well-disciplined, and encouraging atmosphere. Not only will we do everything in our power to help your child advance at an at an exceptionally fast pace, you can be rest assured that your child will be taught an accelerated self-defense system that includes a winning combination of Brazilian Jiu Jitsu, Muay Thai, Kickboxing, Karate, Tae Kwon Do, Judo, Wrestling and Boxing.
Our Goal At Fearless Fighting Isn't To Make Champion Fighters - It's To Make Champions In Life!
Fearless Fighting in Greenville offers three fun and exciting Kids Martial Arts Classes based on age so that each student gets personal attention they need so they can progress at their own pace and never have to worry about being left behind.
Littles - Ages 4 to 8
Youth - Ages 9 to 12
Teens - Ages 13 to 16
As soon as your child enrolls into one of our three Martial Arts classes, he/she will learn to show respect to all elders, parents and teachers. We will teach your child the pride in being honest and loyal, and how to commit and follow through with all of his/her goals and to never give up! Along with teaching realistic and effective self-defense skills, which Fearless Fighting is known for, we will also be teaching them respect for themselves and others.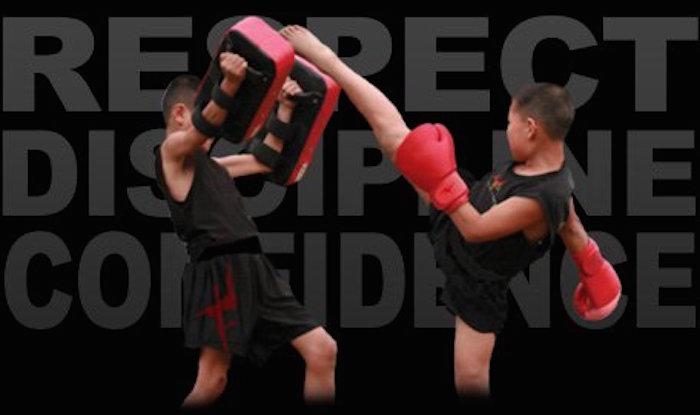 Bring Out The Best In Your Child Beginning This Month!
Our Kids Martial Arts classes are the perfect choice when you want to get your child active! Beginning with their very first class, Fearless Fighting's Kids Martial Arts instructors will get your child punching, chopping, kicking, and having a great time! As kids learn all the fun Martial Arts moves, they enjoy a world of other benefits including:
A huge boost to your child's self-respect and self-confidence
Enhanced coordination, concentration and self-control
Learn bully prevention & self-defense
Develop good character & discipline
Greater overall health & fitness
Improved goal-setting & focus
Give Your Child A Kick Start On Life With Kids Martial Arts Classes In Greenville!
Don't delay--our students gain a new appreciation for academics, increase their confidence, concentration, and overall ability with Kids Marital Arts classes at Fearless Fighting!
Fill out the short form on the side of this page to get signed up today and give your child the tools they need to become a happy, healthy, confident young adult.